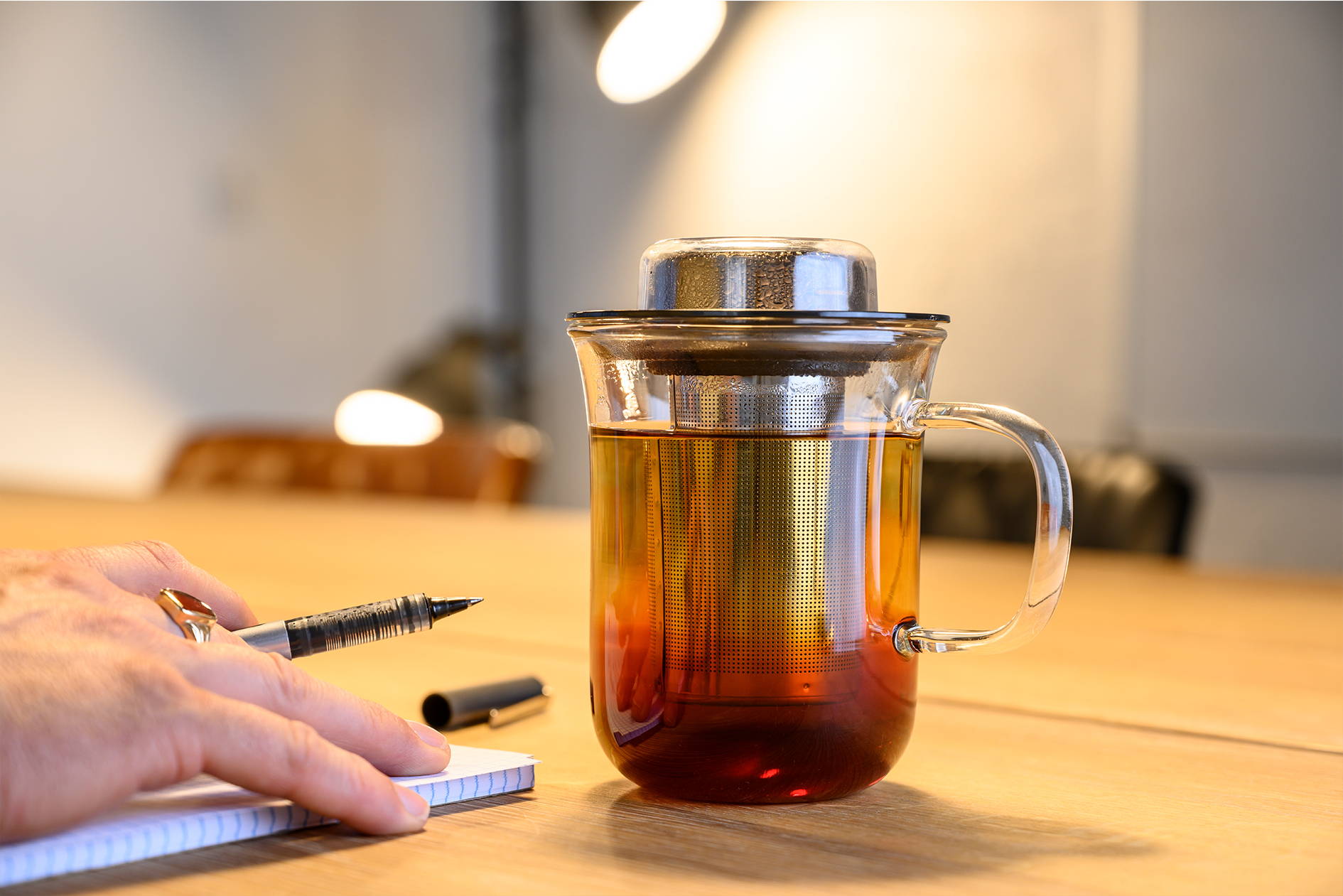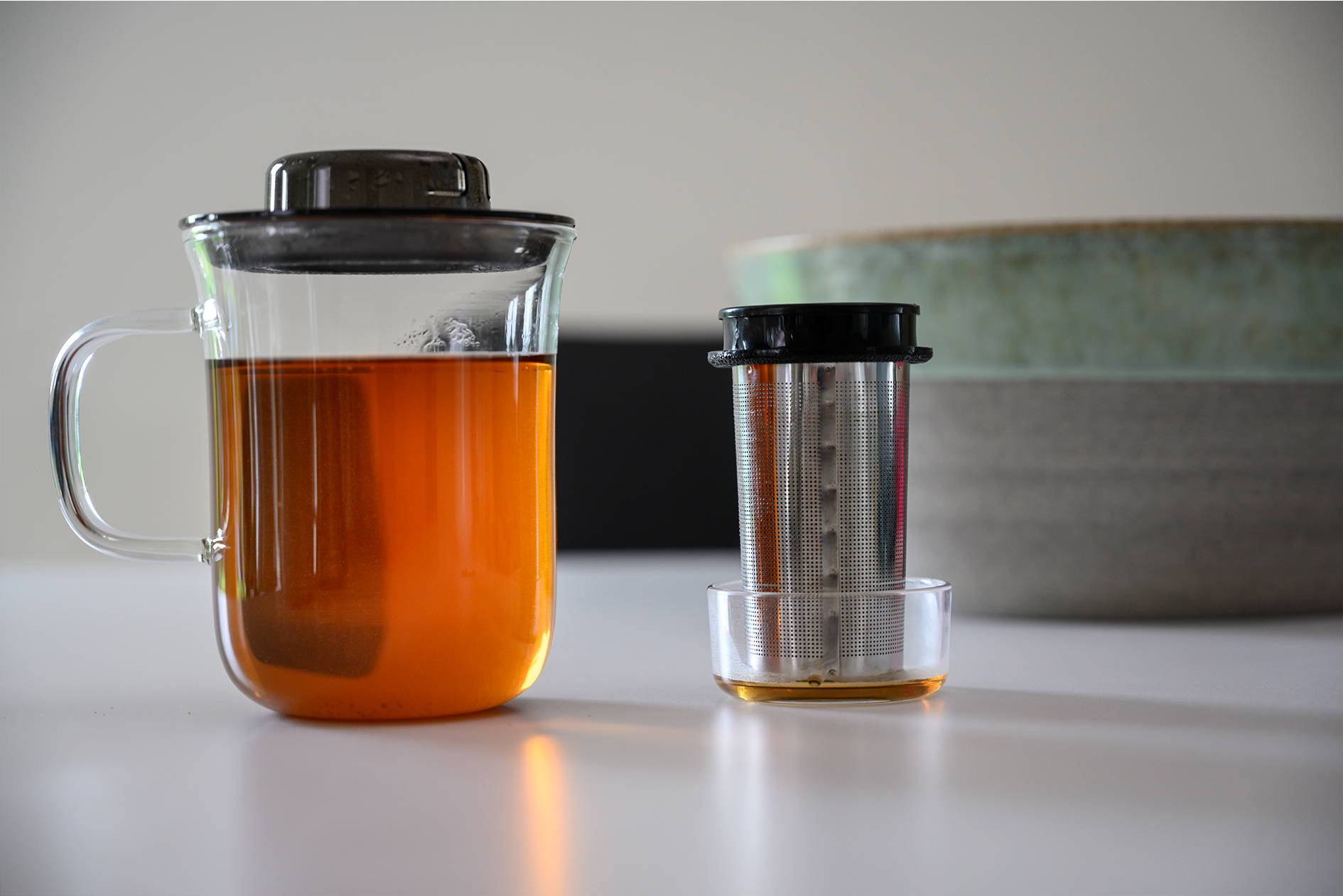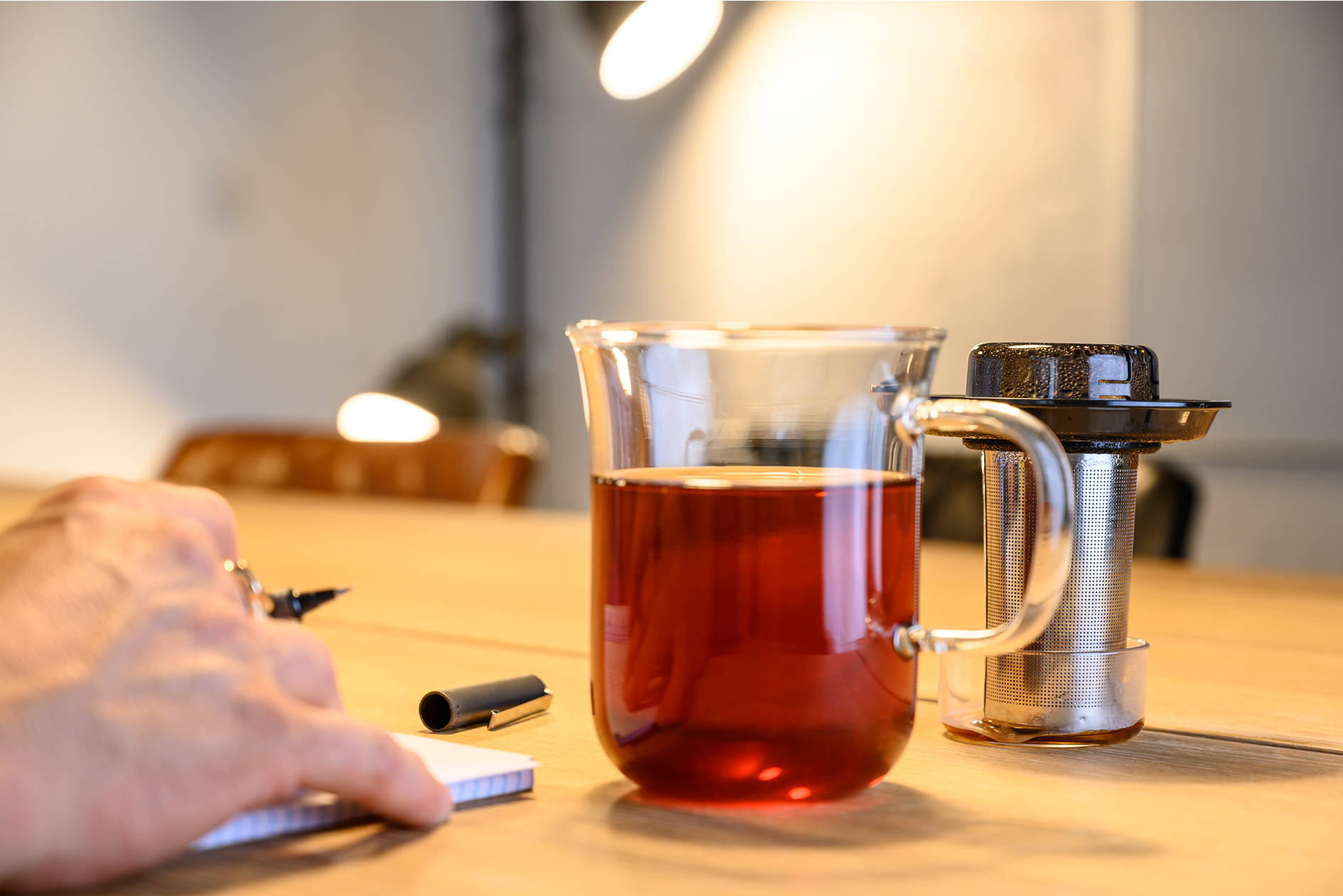 TEACUP WITH INFUSER - 400ml
Need some quality time alone?Made of heat-proof glass and holding up to 400mL, the ME cup is made just for you and you only. Pinch the sides of the plastic top to lift the stainless-steel infuser out of your tea without getting wet fingers.
Rest the infuser in the cap to avoid staining your desk. Perfect for both the office and lazy Saturday mornings.
Size: 13.3cmH x 9.2 cmW x 9.2cmD
Weight: 0.24kg
Materials: Tritan Lid, Stainless Steel 18/8 Filter & Borosilicate Cup
Designed by Murken Hansen

Please enter your order details to begin

This warranty does not cover:

- Improper assembly.
- Improper follow-up maintenance.
- Damage or failure due to accident, misuse, abuse, or neglect.
When ordering products on the Website, Buyer may use [VISA, MASTERCARD, AMEX, PAYPAL]. QDO will not accept checks, COD.
If Buyer fails to pay for any products received, QDO shall have the right, in addition to other remedies, to suspend or cancel further deliveries, and to proceed in any court of proper jurisdiction against Buyer for all amounts due to QDO, including, but not limited to, attorney fees, costs and interest.